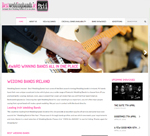 Cathal Molloy
www.BestWeddingBands.ie
---
Proseo have over exceeded our expectations. They work in a very professional manner and do a lot more compared to other SEO companies. With 18 keywords ranking on the first page of Google, we are more than delighted with the site performance and ranking, so great work on their end. We would highly recommend them to any online business, as it is an invaluable investment.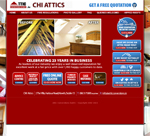 Hugh Moore
www.AtticConversions.ie
---
The Social Media Team in Pro SEO are excellent as they have been running my Facebook , Twitter & Google Plus pages and You Tube also. They post daily and have increased my visitors dramatically on all channels. Thanks Lads.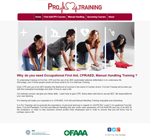 Carol McGirl
www.ProtrainingCourses.com
---
I have used the services of Pro SEO for my company Pro Training (First Aid, Manual handling). I would like to recommend Derek and his team on the high standards of professionalism and their consistency. Derek and his team have followed through on everything that they said they would do for Pro Training. I would highly recommend this company and hope that they will continue to help me reach my goals in relation to my own business. Carol McGirl, Pro Training.
We are an Official Google Partner